All great men are unassuming.
Gotthold Ephraim Lessing
My old friend from student days has an answering machine. The present announcement of this machine is: 'Practice of holistic kinesiology and health promotion ... '
Last year in spring my girlfriend pointed an article out to me. The article was published in the parish paper of the St. Remberti Church (Bremen - Schwachhausen): The parish promoted a ten-month-long course for volunteers, which was once two weeks. The volunteers should be enabled to visit and to advise parishioners and people, who live in the quarter. Reasons for visiting people were among other things birthdays, moves, isolation, personal crisis and Alzheimer's disease.
In the parish paper there was also an advertisement of a non-medical practioner. In the advertisement was a misprint: They wrote 'Heilpraktikant' (that means: practical trainee of curing) instead of 'Heilpraktiker'(non-medical practioner). Some time later I saw that advertisment (without misprints) in the periodical of the chamber of commerce. The quarter, where the St. Remberti Church is, is a wealthy one.
Last year in autumn I got an exceptional advertising leaflet: In a repertory cinema ran a five-hour film about the German miracle healer Bruno Gröning. In the year 1949 people went and saw him in the Westphalian city of Herford by the thousands. They say he cured scores of people of their complaints. His motto was: 'There is no incurable disease - God is the greatest doctor.'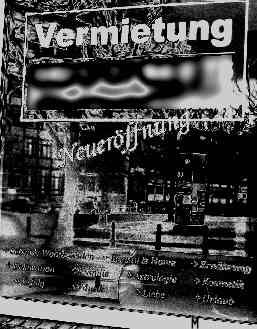 At the beginning, seventy years ago, my quarter, Little Mexico, was a poor man's quarter. Later on it was a stronghold of handcrafters, workmen and inferior employees. In recent years amongst others people moved here, which carry out therapeutic occupations: a psychologist, a breathing- and kinetopedagogue. In the neighbourhood there is also a woman, who teaches African dance.