Time is money.
You know my girlfriend and I planted a tuber of organic ginger. (Please read
Going slowly 2
) The first shoot wilted.The shoot, which had started to grow early in July, didn't really grow. Early in August a new shoot started to grow.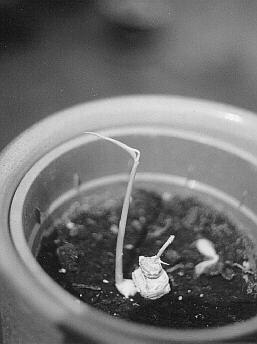 Mid-August the new shoot bent. At the top of the tuber one can see the stunted first shoot.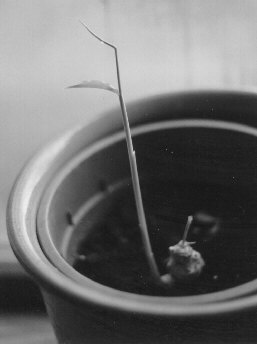 On August 19th in the morning one could see the first leaf.