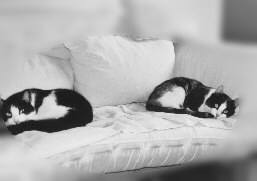 We are quite calm after all ...
Peter:
: 'But the other one at first, has a patch on her nose, ha, ha.'
Paul:
'In addition to it she has two different socks on.'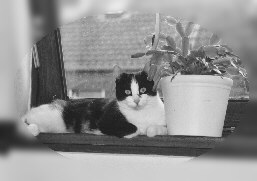 Keep distance please!
Peter:
: 'But when I listen to my mind, they seem to be quite lovely. Not as lovely as we are, that's true, but the main thing is they bring joy to our mum.'
Paul:
'Well, may be you are right, but I'm afraid, our mum doesn't think about us anymore.'
Peter:
: 'You are and will always be a little fool.'
&lt
previous issue
next issue
&gt
We would like to point out that we translated articles from German into English for the purpose of service. We would like to make it clear that the German translations are deciding, because the articles are directed to users who live in Germany.
Wir möchten darauf hinweisen, dass wir zu Servicezwecken englische Übersetzungen vorgenommen haben. Klarstellen möchten wir, dass maßgeblich die deutsche Übersetzung ist. Grund dessen ist, dass wir uns an in Deutschland ansässige Nutzer wenden.
The next issue 'Cats talk' will be published on April 01 2006.