Kritzi the Queen of voice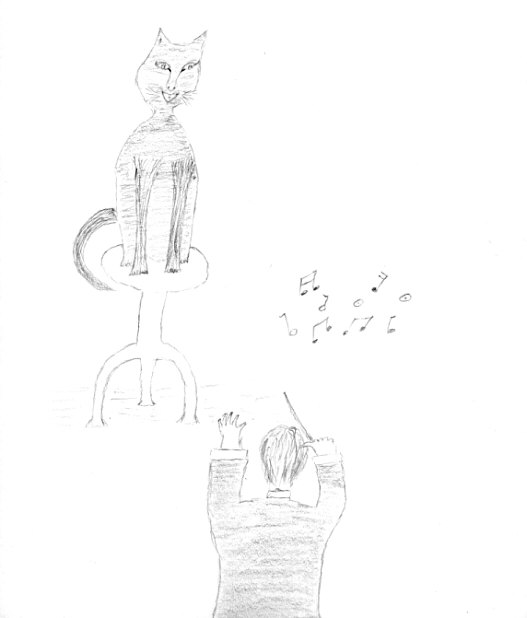 Cat Proverbs



'The cat is nature's Beauty.'

French Proverb


When rats infest the Palace a lame cat is better than the swiftest horse.'

Chinese Proverb


All cats look gray in the dark.


A cat has nine lives.


One
year ago January 14th 2010, I, Kritzi, died. As it was very sad for my master and my best friend, to say good-bye to me, for me it was a reunion with Krautzi, my brother. Because he was waiting for me for a year. And he is looking good. Not any longer the tom-cat, who was a little emaciated and pale but a chubby, stately tom-cat with a with a magnificent coat.
Also I looked again as good as in my best times. When I was working in my 'Fragrance-shop', where I was actually not challenged, I was envied of my body looking like a model, my perfect fitted opaqued black stockings and the skilful eye-make up. But I had further skills. I was always forced to earn my living somehow, therefore I worked in the warehouse of the 'Fragrance-shop', but I also have got my vocally good points, which some soprano would envy me.
When I weeknights came home throwing my pumps in the corner frustrated, my master had compassion with me. As he was a big fan of Mozart one day he had the idea to get me an engagement at the theatre. First I sceptically looked at him some, but he played for me to hear a part of the opera from Mozart and asked me, to sing an aria of it on a trial basis.
With my little voice I began to sing softly, and when I noticed that it went well, I took heart and rang out the aria. My master was delighted and put on one further opera, this time with a spezial demanding aria. It was the opera 'The magic flute' and the aria was called 'Aria of the Queen of night'. But even that wasn't too much for me , and now I was all for it. Already the next day I introduced myself at the theatre and persuaded the director, that also a cat can sing arias. I only casted a little play, but this one was a special one. When 'The magic flute' was performed, I was allowed to take over the part of the 'Queen of night', when the soprano happened to be ill or was unable to come for some reasons. My everlasting clothes were perfectly made for it, and in addition to I only had to put on a black hat. After my death they had to find a human substitute, and I am a little bit proud, that I might have been the only cat.
&lt
previous issue
next issue
&gt
We would like to point out that we translated articles from German into English for the purpose of service. We would like to make it clear that the German translations are deciding, because the articles are directed to users who live in Germany.
Wir möchten darauf hinweisen, dass wir zu Servicezwecken englische Übersetzungen vorgenommen haben. Klarstellen möchten wir, dass maßgeblich die deutsche Übersetzung ist. Grund dessen ist, dass wir uns an in Deutschland ansässige Nutzer wenden.
The next issue 'Cats talk' will be published on April 30 2011.
&nbsp