Issue 7/2008, March 29 2008 (No. 257)


When choosing products or services, please consider our advertisers.


Like most of the people I spend my life in a constant daily groove. In the early mornings I do my small bread and butter job. In the mornings and in the afternoons I write for 'The Daily Groove', I translate my articles into English or I do HTML work. I also give some Latin lessons. In between times we make purchases, get the meal and hang up the clothes. In the evenings we do the washing-up.

But I still slowly change trotting in the daily groove. When I started writing the regular column 'The Daily Groove' a lot of years ago, I wrote one of the first articles under the title 'Writing for the web' (only in German). I expressed the hope, that the column 'The Daily Groove' would perhaps become a fragmentary universe of daily life.

Outsiders saw a similar development. Peter Groth, an editor of the local newspaper 'Weser-Kurier' wrote a review of 'The Daily Groove'/ 'Klein Mexiko' (August 26 2004) and he remarked 'Mr. Frey has untiringly built his world, called 'Klein Mexiko', for years, which has nothing less or more as it's goal than being a portrayal of suburban daily life.'

Since the year 2002 I have written more than 250 issues of 'The Daily Groove' and now I am noticing that the work on the construction site, where I want to build a fragmentary portrayal of daily life, has been increasing my mental and spiritual powers. In the course of the years I have been noticing, that I really can carry on such a constantly uncompleted construction site. I even make a lot of mental profit and a little bit of financial profit of this construction site.So the construction site has become a part of a scaffolding which holds my life together.
(My wife Christine helped me to translate the text. Thanks.)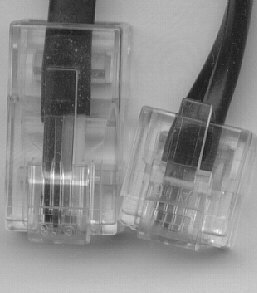 ISDN telephone flex
Please also read
Writing for the web (21)
Please also read Charlie Dittmeier's
report (February 2 2001)
about the daily struggle for survival most of the people fight in Cambodia. The link leads to the latest entry of the diary. Please scroll down if necessary.
The international poster organisation Loesje has started a
project
to train young people from all over Europe and Asia in how to organise and coordinate information campaigns about the Millennium Development Goals. These goals are set by the United Nations to fight poverty and to improve living standards world wide.
Comments?
Klein Mexiko welcomes your response to any article. Please send e-mail to
info@kleinmexiko.de
Next issue 'The Daily Groove'
on Thursday, April 10 2008


&lt
previous issue
next issue
&gt
Please also read
Cats Talk (37)
place marker for advertisement


&nbsp