When choosing products or services, please consider our advertisers.


A small medium of one's own is better than a big medium which other people own.

Volksfoto No. 2, photo magazine, Page 59

Internet opens up new scopes for journalists and writers of my stamp. When I want to get to some thousend readers, I don't have to pass the watchdogs any more which guard the gates of the publishing houses and gobble manuscripts for good.

Those watchdogs, such as editors and publishers, decide on the contents, the form, the time and the place of publication. One can be quite sure that my run-of-the-mill reports don't appeal to the watchdogs. I, however, can publish my reports on my own website.

No watchdog makes me write in an exciting or scholary or popular style. No watchdog barks 'Make it brief! There's no space left in the paper!' It's my job to develop a new form of coverage which in my opinion fits a new medium. At present (!) that's a collage of articles which are networked to each other and to external texts by means of links. Especially those links make the content of the texts multidimensional.

But there are also adverse effects of the fact that the watchdogs don't have power over my articles any more. I have recently noticed that I often make stylistic faults which an outside observer would see immediately. So I have to be a watchdog in my own house.
(My wife Christine helped me to translate the text. Thanks.)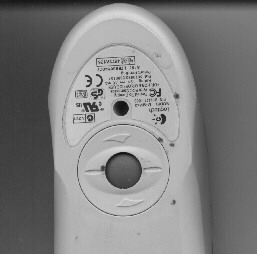 The underside of my mouse
Please also read
Writing for the web 20
Writing for the web 23
Where is kleinmexiko.de?
Please also read Charlie Dittmeier's mission-notebook entry of
August 24 2007
The title of the entry is 'Ignorance is not bliss'.The link lead to the latest entry of the diary. Please scroll down.
The international poster organisation Loesje has started a
project
to train young people from all over Europe and Asia in how to organise and coordinate information campaigns about the Millennium Development Goals. These goals are set by the United Nations to fight poverty and to improve living standards world wide.
Next issue 'The Daily Groove'
on Thursday, November 8 2007.
An extensive technical change is waiting to be done. I have to prepare this chance in addition to my daily business. I apologize to all readers for this delay.


&lt
previous issue
next issue
&gt
We would like to point out that we translated articles from German into English for the purpose of service. We would like to make it clear that the German translations are deciding, because the articles are directed to users who live in Germany.
Wir möchten darauf hinweisen, dass wir zu Servicezwecken englische Übersetzungen vorgenommen haben. Klarstellen möchten wir, dass maßgeblich die deutsche Übersetzung ist. Grund dessen ist, dass wir uns an in Deutschland ansässige Nutzer wenden.
Please also read
Cats Talk (36)
place marker for advertisement


&nbsp