I
am actually a quite normal tom-cat, if I hadn't something special. I namely wear a mask, which I can't take off. Already when I was a baby, I was supposed to wear it, and my mother cat looked at me some sympathetic, when she saw me for the first time. But I feel quite well with my mask, even though or just because of it. I live somewhere in the quarter of 'Klein Mexiko'.I have forgotten the name of the street. But I always walk in a special district, although at the children's playground. But mostly I'm drawn to a lady named
'Mizzi'
. She lives some houses further on and is often sitting in front of the front door. But unfortunately she is not very interested in me and feels offended, when I want to play with her. Only rarely she graciously lets me in into her garden. But up to now I havn't stepped over her threshold. But there are also some other kind inhabitans in the same path. Only two houses further on on the opposite I like to be stroked by the people. Unfortunately also there they don't let me step over their threshold, probably because there already live more cats and I'm not welcome there by them. Actually I am really very kind and polite.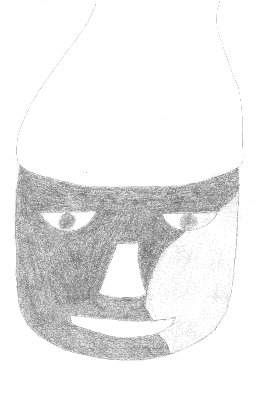 Most of the others look at me some surprised, when they see me for the first time. But secretly I enjoy it, because my mask gives me an unmistakeable face.
&lt
previous issue
next issue
&gt
We would like to point out that we translated articles from German into English for the purpose of service. We would like to make it clear that the German translations are deciding, because the articles are directed to users who live in Germany.
Wir möchten darauf hinweisen, dass wir zu Servicezwecken englische Übersetzungen vorgenommen haben. Klarstellen möchten wir, dass maßgeblich die deutsche Übersetzung ist. Grund dessen ist, dass wir uns an in Deutschland ansässige Nutzer wenden.
The next issue 'Cats talk' will be published on Juli 21 2008.
When the cat is away the mice will play.


The cat is honest when the meat is out of her reach.


It takes a good many mice to kill a cat.


A cornered cat becomes as fierce as a lion.

&nbsp