A little knowledge is a dangerous thing.

An English proverb
When I write in English, I bow to all the humanity and to the not existing flag of this planet. This bow is the idea to tell distant people down to the detail how we live in my town. Such an idea can only grow out of a technology (for example the technology of the internet) which makes it possible for those people to read my texts. At first it isn't very important that people really read my texts. But right from the start the question how those people live is a part of the idea.
In winter 2004/ 2005 I firstly searched for an answer to this question. In search of an answer I got in touch with Chirayu Parikh, who lives in Pune/ India. After a year and a half I have recently got a sign of life by email from Chirayu. I immediately have taken a look at his blog and I have found a reference to a website Wikimapia. Wikimapia makes it possible to have a bird's eye view, a pilot's view or an astronaut's view of every place in the world.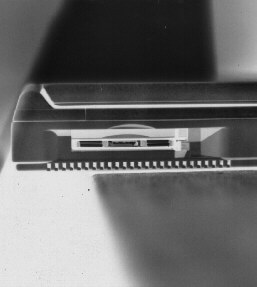 But there are strange restrictions. The pictures of the metropolis Bombay (for example) only have the second best resolution. You can clearly make out districts which have an intact infrastructure. But you couldn't clearly make out very small homes and very narrow streets (for example in the districts of the poor). In spite of those restrictions you can have a critical view of the earth's organism by means of wikimapia. Though you must be able to understand those photographs. You must have knowledge of town planning,of interpretation of aerial photographs and special knowledge of the regional circumstances.
kleinmexiko.de prefers to have a human worm's eye view of the world. The articles of The Daily Groove supply you with special knowledge of daily life in the town of Bremen. No aerial photograph will ever supply you with that special knowledge. But that special knowledge can help you to understand the aerial photographs. And the aerial photographs can help you to understand the articles. A bird's eye view and a human worm's eye view complement one another.