Intellectuals do some things, though they know that those things don't achieve anything. But they still do it.

Witty remark by Paul Parin from an article in 'Die Tageszeitung' on May 6 2006

The English issue of my series 'Alltag in Bremen' has meantime gone more important to me than the 'original' issue in German. It's a hard and tedious work to translate the articles into English. The results are always not perfect in spite of the utmost care and the help of my wife. And there is finally and probably no person abroad who is terribly impatiently waiting for the new issue of 'The Daily Groove'.

A few months ago a good friend of mine, who is unlike me a real intellectual, in passing asked me 'Why do you make this English issue?' I answered ' I try to explore all the potentialities of internet.' My friend didn't inquire no more. I might not have been able to reply better.

By now I know at least what has resulted from my activities for me. Firstly I have almost daily been learning English grammar and words for the last months. I want to improve my English , because I want to improve my ability to communicate with people who live in other countries.

Secondly I realized some time ago that nowadays people have more possibility of communicating globally than fifty years ago when I was child. In those days only a few people had a telephone in my home village. Nowadays I can send an e-mail to Fr. Dittmeier in Phnom Penh in a matter of seconds. Just as quick I can call his website about 'Daily life in Cambodia. I can give links from my website to his website and this way I can spread those information. Forty years ago, when I was a young person, I couldn't even get such detailed information about daily life in Cambodia at the public library of the nearest county town.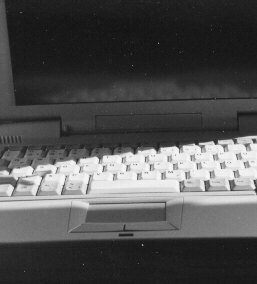 Nowadays people can know very much more about our world, if they want to know it. They have got more possibility of discussing their knowledge. Thus politics is no more an exclusive field of activity for would-be 'experts only'. Well-informed citizens are able to look for their matter themselves. Politicians are less and less people's legitimated representives. The same goes for leftist politicians too. They think that they were indispensable. Rulers in mediaeval times couldn't imagine art of printing and parliamentary democracy. Nevertheless today printing and democracy exist.
(My wife Christine helped me to translate the text. Thanks.)
(to be continued)
Articles about the same subject:
Writing for the web (13)
Finds (8)
Slogans (23)
Also worth to read:
Charlie Dittmeier's dairy 2006
The next issue 'The Daily Groove'
because of hospital treatment
on Wednesday, July 26 2006 (surely!)
&lt
previous issue
next issue
&gt
We would like to point out that we translated articles from German into English for the purpose of service. We would like to make it clear that the German translations are deciding, because the articles are directed to users who live in Germany.
Wir möchten darauf hinweisen, dass wir zu Servicezwecken englische Übersetzungen vorgenommen haben. Klarstellen möchten wir, dass maßgeblich die deutsche Übersetzung ist. Grund dessen ist, dass wir uns an in Deutschland ansässige Nutzer wenden.
Please also read
Cats Talk (30)
place marker for advertisement


&nbsp